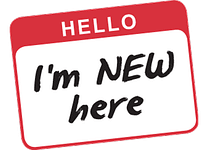 When You Visit
We have all been waiting for you to join us.  

As you enter the main doors, greeters will warmly welcome you. Let them know that this is your first visit and they will have a special gift for you.

Prior to or following the worship service, go ahead and walk around the building and get a feel for everything that is going on here. From the children's classrooms to our recently renovated kitchen to the multiple posters and sign-ups for fellowship and volunteer service opportunities outside the Sanctuary in our foyer, you will get a sense of what is important to us. When entering through the front doors, there are restrooms located to your left and right.

Before the service, we invite you to have a cup of coffee and a donut with us. 
• Worship service begins at 10:30 a.m. It is a contemporary service with a wide variety of musical styles depending on the Sunday. Just enjoy the service and be filled by the Spirit to go back out into the world.
• There is nursery (0 to 2yrs) and toddler (3 to 5 yrs) care available during the service.
• The Children's Church area is located to the right as you come in the front doors. There are planned programs for ages Kindergarten through 5th grade each Sunday. Whenever a fifth Sunday occurs in a month, the children remain in the Worship Service with their parents so they can understand what happens in worship as well.
Check out what's going on
Get an idea for the things going on here at Xenia Grace Chapel
Have Questions?
Share and reach out to us: